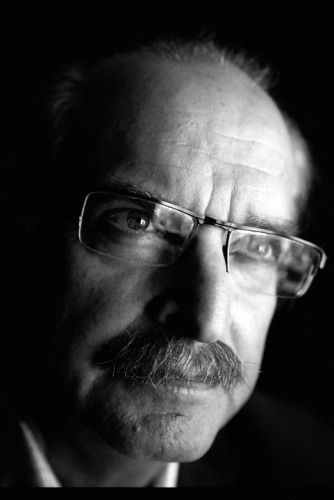 Paul Guyer
Jonathan Nelson Professor Emeritus of Humanities and Philosophy
Paul Guyer came to Brown in 2012 as the inaugural Jonathan Nelson Professor of Humanities and Philosophy. 
Guyer received his PhD from Harvard in 1974, and taught at the University of Pittsburgh and the University of Illinois-Chicago before moving to the University of Pennsylvania, where he taught for thirty years. At Penn, he was the Florence R. C. Murray Professor in the Humanities. He has also been a visiting professor at Michigan, Princeton, and Harvard.
Guyer's interests include all areas of the philosophy of Kant and modern philosophy more generally, especially ethics and aesthetics.  He is the author of thirteen books on Kant, including Kant and the Claims of Taste (1979), Kant and the Claims of Knowledge (1987), Kant (2006, second edition 2014), Kant's Groundwork for the Metaphysics of Morals: A Reader's Guide (2007), Knowledge, Reason, and Taste: Kant's Response to Hume (2008), Virtues of Freedom (2016), Kant on the Rationality of Morality (2019), and Reason and Experience in Mendelssohn and Kant (2020).  He is the editor of six anthologies on the work of Kant, including three Cambridge Companions, and is the co-translator of the Critique of Pure Reason, the Critique of the Power of Judgment, and Notes and Fragments in the Cambridge Edition of Kant, of which he was General Co-Editor from 1986 to 2016.  He is also the author of A History of Modern Aesthetics in three volumes (2014) and A Philosopher Looks at Architecture (2021).  His book on the legacy of Kant in subsequent moral philosophy will appear in the near future.  He is currently working on a history of modern idealism with Rolf-Peter Horstmann.
Guyer has been President of the Eastern Division of the American Philosophical Association and of the American Society of Aesthetics, and was Chair of the Advisory Board of the North American Kant Society for many years.  He has been a John Simon Guggenheim Memorial Fellow, a Laurance A. Rockefeller Fellow at the Princeton University Center for Values, and a Daimler Fellow at the American Academy in Berlin.  Among his honors, he holds the Centennial Medal of the Harvard Graduate School of Arts and Sciences and is a Fellow of the American Academy of Arts and Sciences.